Gastric Band Hypnotherapy Durham and North East
Answer these questions.

Is thinking about losing weight taking up most of your day?

Are you finding it very difficult to regain control and lose weight?

Have you been considering gastric band surgery?

Have you tried and hoped that diets, slimming clubs and slimming aids would have worked in the past?

Is your BMI (Body Mass Index) Over 25?

If you have answered yes to some or all of the question above then Durham Hypnosis Gastric Band Hypnotherapy may be the solution for you.

Total Programme Cost £415

The Hypnotic Gastric Band Program costs £415, this consists of 5 sessions over a minimum of a 5 week period :-

​1st (1 hour FREE no obligation consultation)
2nd - 4th (1.5 hour sessions which are 1 week apart)
5th (3 weeks after the 4th session).


At Durham Hypnosis we offer gastric band hypnotherapy as a technique that uses the power of your mind to sub-consciously "fit" a gastric band to your stomach. Your mind believes the band restricts the volume of food that the stomach can hold therefore resulting in a decreased appetite and food consumption.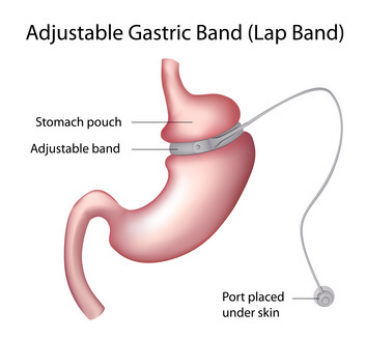 What does the treatment involve?

One of the key benefits of hypnotherapy is that it will also help to address any emotional and psychological issues which have caused you to begin over eating in the first place, helping you to eliminate these so you can maintain a healthy weight after your initial hypnotherapy treatment.

The sessions take on the format of an initial free consultation followed by 4 further 1.5 sessions (the band is 'fitted' on session three). A follow up 'band adjustment' session is advisable. The Initial Consultation stage of the process will involve a discussion regarding your eating habits, if you tend to eat when upset or distressed or if you reward yourself with food, your BMI, what weight loss methods have already been tried, mental health and attitude towards food.

The Operation

The procedure itself will be intended to mimic that of the real surgical procedure, implementing the use of sound and smell to make the experience more authentic. You will be taken into a deeply relaxed state which will see your pulse rate drop to a rate not far from the level it falls to whilst you are asleep. In this state of deep relaxation your subconscious can then be accessed and you will be far more susceptible to positive suggestion. You remain in total control throughout the whole process.

You will then be taken through the operation step by step and throughout the procedure though you will be deeply relaxed you will still remain aware of what's going on around you. You will be taken through the entire procedure from being put under the anaesthetic, to the first incision, to the closing off the gastric band to having the final stitch put in.

Aftercare

Individual's usually find they achieve a steady ongoing weight-loss. An additional follow up session is advisable to monitor the weight loss and see if an adjustment to the gastric band is needed (this is also a requirement of actual surgery) to either speed or slow down the weight-loss. Further sessions are available and these may also involve the use of hypnosis techniques as this helps individuals to identify and understand their actions and take responsibility for them, a technique which will help a great deal in preventing the same problem from reoccurring in the future.

As with a real gastric band, the real success of the hypnotic gastric band is based on YOU! Like any other weight loss system, it can only work if you are committed to loosing the weight. Be prepared to adopt new eating habits. If you are genuinely serious about loosing weight the Hypnotic Gastric Band will work for you. A hypnotic gastric band can be an extremely powerful tool that will help you not only loose weight, but also to maintain your perfect weight once you get there.

The hypnotic gastric band helps you to change your mindset, physical behaviour and life-style which will then embody you with the ability to lose weight!

Cost

£415 4 session and 1 hour free consultation
---
Take the opportunity NOW to contact Durham Hypnosis to arrange your free consultation
Disclaimer

All content within Durham Hypnosis is provided for general information only, and should not be treated as a substitute for the medical advice of your own doctor or any other health care professional. Durham Hypnosis is not responsible or liable for any diagnosis made by a user based on the content of Durham Hypnosis. Durham Hypnosis is not liable for the contents of any external internet sites listed. Always consult your own GP if you're in any way concerned about your health.